33 Trawalla Ave
Thomastown VIC 3074
8:00 AM - 4:30 PM (Mon - Fri)
8:00 AM -12:00 PM on Sat
Australian Custom Trailers Are The Best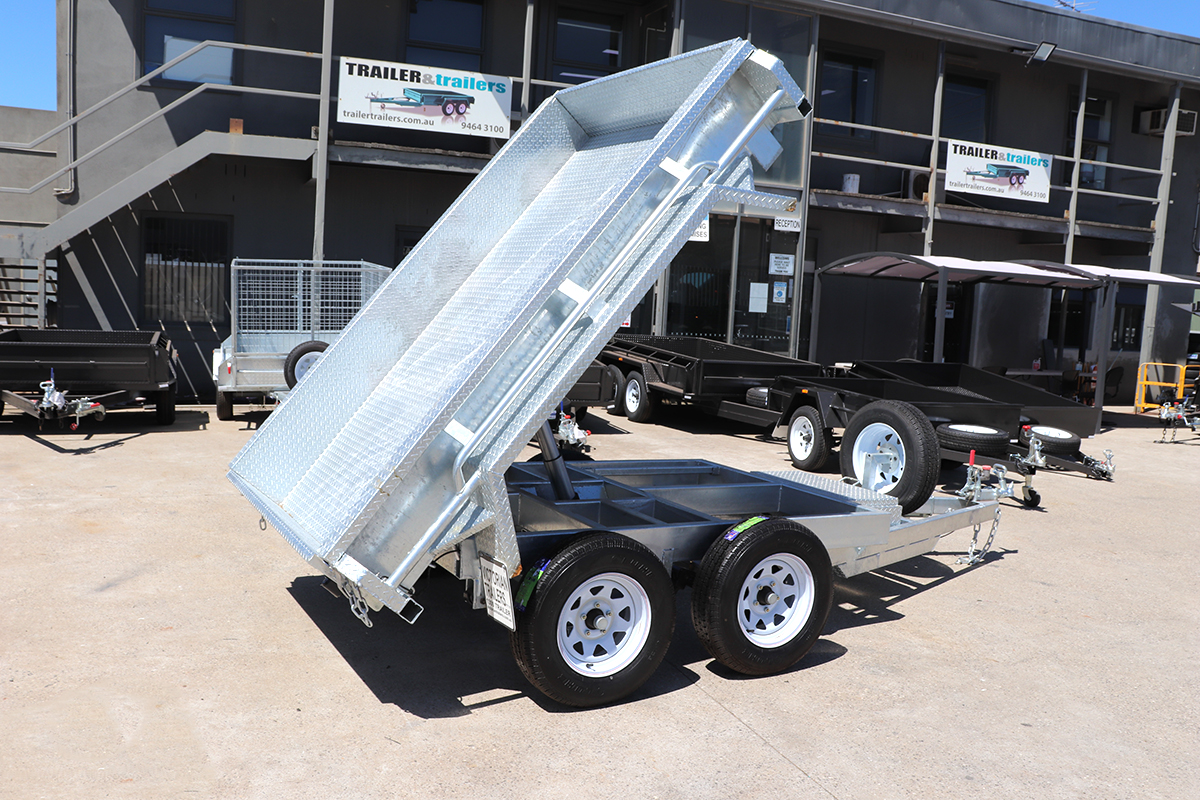 Australia is probably one of the best countries in the world for buying custom trailers. Australians love trailers. The landscape of the country endorses the use of trailers. There is a custom trailer for just about anything. You can get a custom trailer made by any of the many reputed manufacturers of custom trailers in Australia. You may buy a new one from a custom trailer dealer and finally you may buy a second hand custom trailer. The choice is literally yours.
The first step in acquiring a custom trailer in Australia is to jot down your requirements. You do not have to be an engineer to do that. Where custom trailers are involved, there can be a number of limitations that govern your purchase.
For starters, note the maximum estimated weight that you will be carrying on the custom trailer. We talk about the maximum weight because everything in the custom trailer will be selected accordingly. Your choices of materials, design and price will be directly affected. It is dangerous to underestimate, and it is expensive to overestimate. As a guide, take the weight of the heaviest thing that you may transport and add a 10% margin on top to arrive at your required maximum weight of the custom trailer.
Click here to know more about our agents.
Depending on what you are transporting, the dimensions may be the limiting factor. You need to the maximum dimensions, i.e. length, width and height, of the cargo. Any one of the dimensions can be a serious limitation. If the height is unusually high, you may have to plan your route. There are considerations like bridge heights and weight restrictions to be taken into account.
Remember to check if your vehicle can tow the trailer. If the custom trailer is too heavy, you may need to upgrade the vehicle. You need to have a bird's eye view of all the parameters. Thank god, you do not have to remember everything. It pays to visit a custom trailer dealer and work out the requirements with him. Better still, if you can visit any of the custom trailer manufacturers in Australia, you will receive advice from the horse's mouth. And it is best to visit both. The custom trailer dealer in Australia will give you a wider selection of options that are available. The manufacturer will be able to advise you about what is possible by design. Both insights are invaluable. This will ensure that you will not have problem acquiring a permit for your trailer and that your payload is maximized.
If you want a custom trailer, Australia is your destination. There are a large number of reputed and experienced custom trailer manufacturers offering very fair pricing. It is advisable to pen down your requirements and discuss it with your custom trailer dealer. You can opt to buy a second hand customer trailer or even buy a custom trailer on sale in Australia. No matter which way you decide, if you ask for advice and act, you are bound to succeed.
Learn more about Flat Top Trailers Buyer Guide.