33 Trawalla Ave
Thomastown VIC 3074
8:00 AM - 4:30 PM (Mon - Fri)
8:00 AM -12:00 PM on Sat
How to Choose the Right Gardening Trailers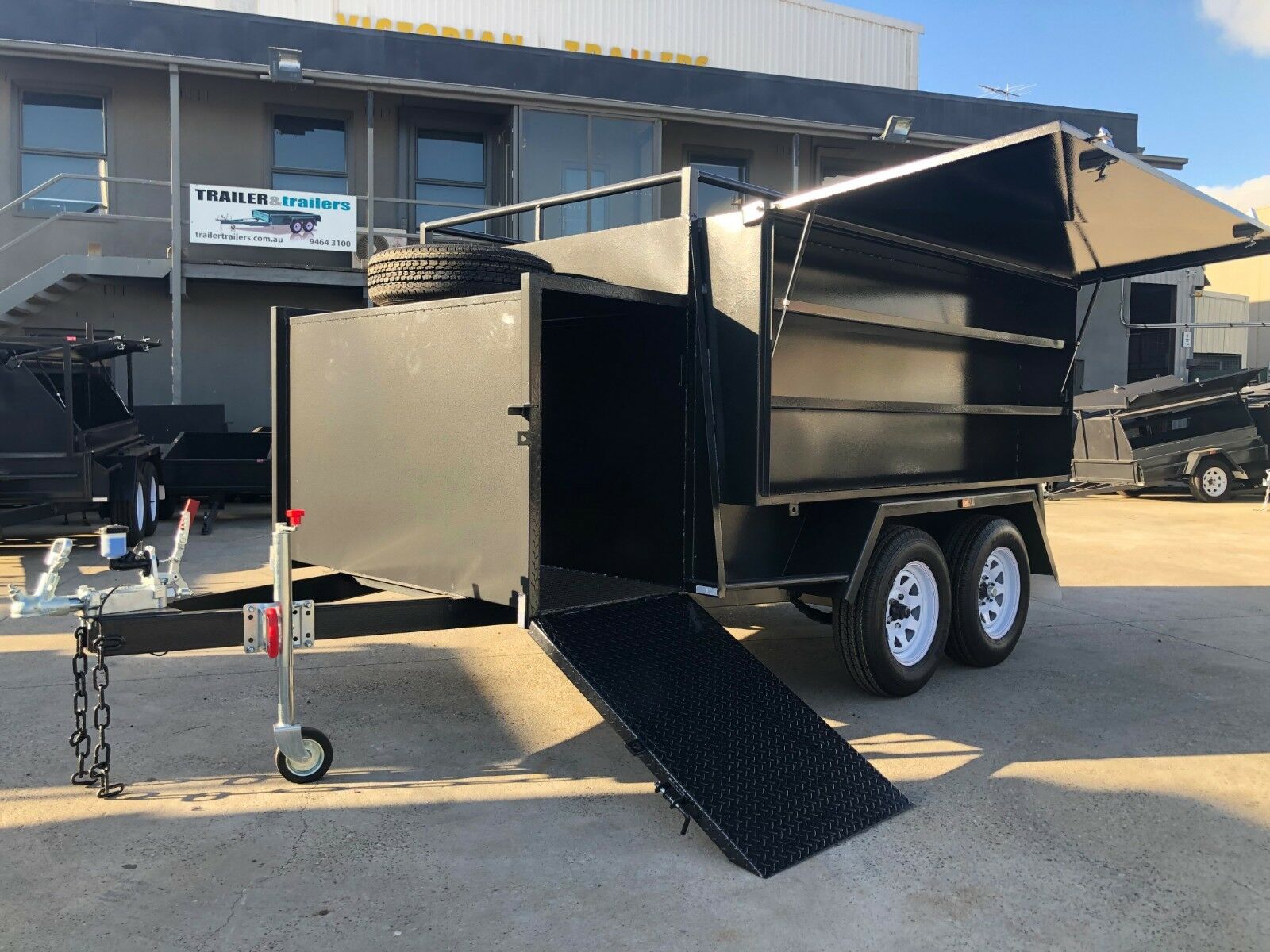 Garden trailers are a particular kind of box trailers. Australians are generally fond of gardening. Maintaining a garden is not an easy job. You have to transport a variety of garden material back and forth. The garden trailers are created just for this purpose.
One could use a cage trailer as a garden trailer. Garden trailers have special requirements. Owners of garden trailers in Australia prefer a garden trailer that does not have a roof. In this manner, odd size objects can be transported. You should go for a fully covered garden trailer in Australia only if you are transporting something that needs protection. Since most gardening transport does not need to be protected from dust or rain, it makes sense to have open roof garden trailer.
The sides of the garden trailer should be collapsible. This is especially true for tailgate doors. Ideally, there should be some kind of quick release mechanism for the tailgate doors. This will allow for quick loading and unloading. The next feature that we want in our garden trailers is the possibility of removing the sides, dropping them or folding them in some fashion. While you are packing the gardening trailer, this functionality quickly becomes a necessity.
For gardening, the single axle tilt trailers are preferable. There is no real risk to the cargo from any bumpy rides. The sides of the gardening trailer are normally high enough so that the content cannot spring out of the trailer. You may want to deploy a jockey wheel to straighten the trailer if needed.
It is advisable to have brakes in a trailer. If you are not sure or have budget constraints, opt for mechanized breaks. These brakes need no specific connections or setups. They break when the pulling vehicle breaks. Compared to cost of the breaks of your vehicle, these brakes would be an inexpensive addition.
Gardening by nature will have materials like branches and twigs that easily scratch any painted surface. Until there is some extra-ordinary need for a painted garden trailer, do not choose it. What you need is a hot dipped galvanised metal trailer. Your gardening trailer in Australia is sure to get wet, muddy and dirty. You will need to wash it often to keep it clean. Your biggest concern should be the rust. It is seemingly the only thing that will damage the quality and longevity of your gardening trailer. It is easy to resell a gardening trailer in Australia. You will fetch a fair price, but you have to take care of the trailer.
To improve the ownership experience and the resale experience of your gardening trailer, select a renowned manufacturer. Make sure that the materials used in the manufacturing were good, and support the specifications easily. To save money, many manufacturers use thin metal, which gives in quickly with time.
Click here to contact us.
The last piece of advice would be to invest in a pair of mud flaps. You are bound to travel muddy areas during your gardening. The splash from the tyres will not only dirty your trailers, but also decrease the life of your trailers. The mud splashed areas tend to corrode quicker. Mud flaps are the simplest way to avoid this.
Gardening trailers in Australia are a must for all garden owners. They are easy to purchase and re-sell. It is advisable that you visit a few dealers and take a look at the various model before you make your purchase.
Read more about Why You Should Get Motorbike Trailers.