33 Trawalla Ave
Thomastown VIC 3074
8:00 AM - 4:30 PM (Mon - Fri)
8:00 AM -12:00 PM on Sat
Order your Box Trailer from Victorian Trailers today!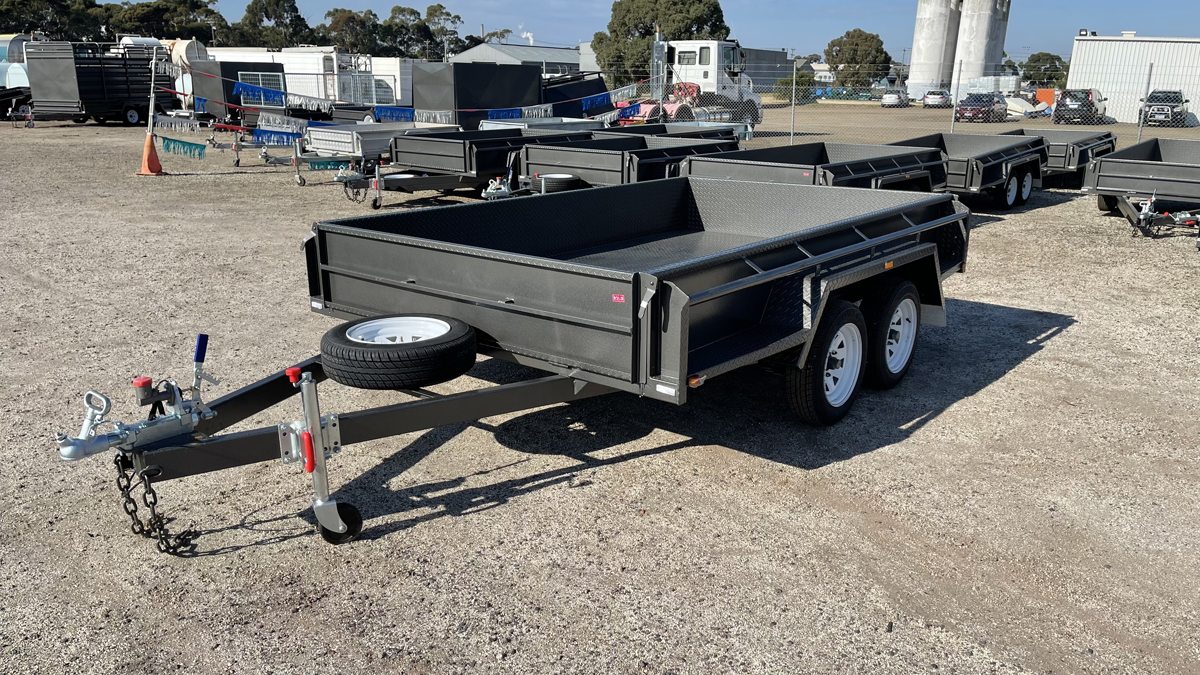 Searching for a box trailer or maybe a custom built trailer? If so, Victorian Trailers can help you find the perfect trailer for your needs. We have been manufacturing quality trailers for over 30 years. We have a wide variety of options whether you are looking for a standard model or a custom built trailer. Our showroom is located in Melbourne but we distribute trailers throughout Australia. Just visit our website to find an authorized agent in your area. We'll be more than happy to help you find a box trailer for sale or another model at the lowest price possible.
Click to Learn More!
Many Options Available In Stock
We offer several types of trailers including car trailers, tradesman trailers, cage trailers, motorbike carriers, gardening trailers, plant trailers, tipper trailers, camping/off-road trailers, flat top trailers and stock crates. We can custom manufacture a trailer that can be pulled by a motorbike, van or truck. Just let us know what you're looking for and if we don't carry it we can custom manufacture one for you. All of our trailers are available in several colour options including specialty colours for an additional fee.
If you are looking for a more durable trailer for sale in Melbourne, you may be interested in a galvanised steel box trailer. Galvanised steel is specially designed to resist rust making it the perfect option if your trailer will be exposed to the elements.
Order a Custom Box Trailer Today!
Victorian Trailers has several options when it comes to the construction of your custom trailer. We can manufacture a box trailer or any other type of trailer with standard tyres or heavy duty tyres for off road use. We offer standard lights or LED lights for an additional fee. We can even install a manual winch or hydraulic winch if you plan on dealing with heavy loads. Our custom built tradesman trailers can be fitted with multiple compartments, burners, sinks or whatever else you may need. Check out our website for more information on how your trailer can be customized.
We manufacture all of our trailers according to strict quality standards. If you are looking for a box trailer for hauling small loads or something a little larger we have you covered. All of our trailers are manufactured according to strict quality standards. We adhere to both Australian Design Regulations (ADR) and Australian Safety Standards (AS) to ensure that your box trailer or other model delivers optimum performance and stands the test of time.
Let one of our agents help you choose the right box trailer or custom trailer. You won't find a better deal on quality trailers anywhere else in Australia.Call or go online for a quote today!
Want to learn more about Victorian Trailers?