33 Trawalla Ave
Thomastown VIC 3074
8:00 AM - 4:30 PM (Mon - Fri)
8:00 AM -12:00 PM on Sat
Plant Trailers are Workhorses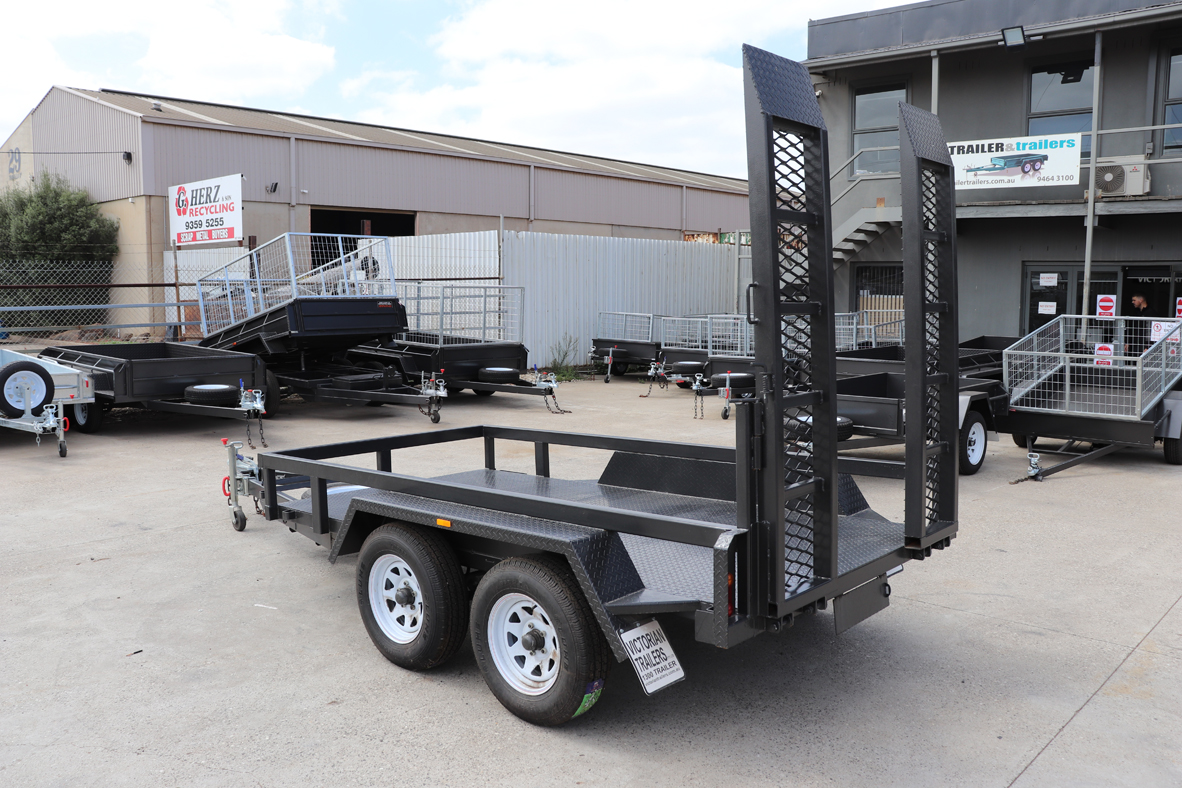 Plant trailers are workhorses. They are normally used for carrying construction vehicles and similar equipment. Their requirements are very different from normal trailers. Plant trailers are common in Australia. There are many outstanding national manufacturers and you are sure to find plant trailers in Melbourne or Adelaide.
The defining feature of the plant trailers is that they are flat. Plant trailers that will be carrying construction vehicles normally have a multilevel bed. There are no side panels in these trailers. The quality of materials used becomes the prime selection criteria. When you talk to your plant trailers dealer, ask them about the exact material used and how it was treated. The whole trailer is made out of the multiple sections. While the frame may be out of steel, other parts may use different material.
The design of the trailer plays a very important role. Strategic parts of the plant trailer will be experiencing varying pressures. They should be able strong by material and design to withstand loads over time. Rust and corrosion prevention should be adequately addressed. You are bound to have painted areas in this trailer. See and maintain these areas with care. You may want to refresh the paint every so often.
A key feature of an Australian plant trailer is the securing points. The load on these trailers is not in a box and has not extra protection around it. The cargo can be unusually heavy and would require you to secure it. The securing points need to be in strategic positions so that this securing process goes smoothly and performs as expected.
Depending on the load that you may be carrying, you will need an excellent braking system. There is a excellent variety of selection and your plant trailers dealer will be able to guide you well. Buying a plant trailer in Australia should be an interactive process where the suggestions from the dealers are of utmost importance. The experience of the plant trailers dealer, on the performance and fit, can save you from many unexpected situations.
Click here to read our company profile.
An interesting area of interest should be the ramps and the hooking facilities. There are few common designs out there. It is wise to select hydraulic assisted mechanisms. These really come in handy and also improve the resale value of your plant trailer. Ramps are normal additions to plant trailers. This is the only place where you could decide to opt for a non-hydraulic model. Ramps are generally easy to secure and lower.
The axles and the carrying capacity should be matched with the exact purpose of the plant trailer if known. When presented with a choice, under-load the trailer but do not overload it. Not only is it illegal, it could potentially harm you and others.
The electrical fittings are few and generally limited to the brake lights. One can add small lights along the side of the plant trailers, especially if they are long. This makes it easy for other motorists to judge the length of the trailer. This could avert an accident or two.
Buying plant trailers in Australia is easy and competitive. There are many good national manufacturers with an excellent reputation and time tested quality. Consult your plant trailer dealer in Australia, before making the final choice.
Read more about Features Of The Stock Crate Trailers.