33 Trawalla Ave
Thomastown VIC 3074
8:00 AM - 4:30 PM (Mon - Fri)
8:00 AM -12:00 PM on Sat
Widest Selection of Trailers in Melbourne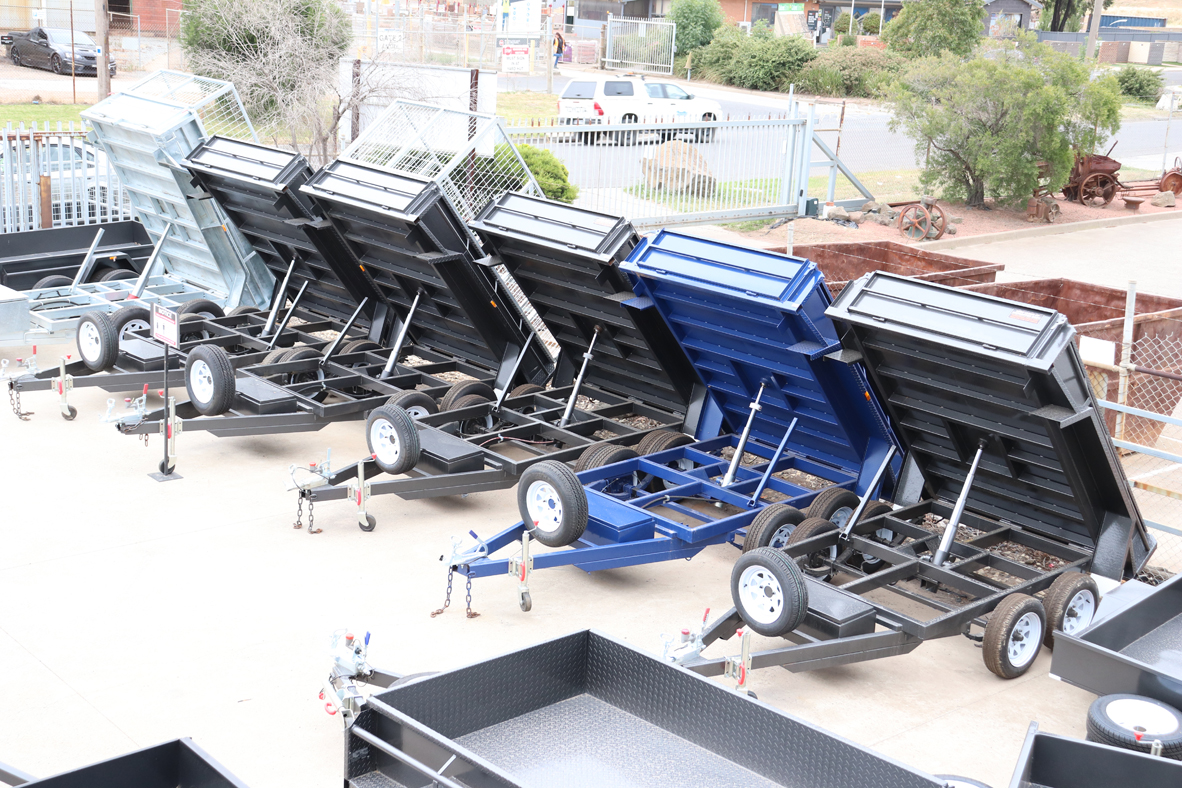 Victorian Trailers has been manufacturing quality trailers in Melbourne for over 20 years. Although our showroom and manufacturing facility is located in Melbourne we distribute trailers throughout Australia. We have agents located in several major cities and many other areas in Australia.
Many Types of Quality Trailers in Melbourne
Our agents are ready to help you find the perfect trailer for sale in Melbourne to fit your needs. Our selection includes all types of trailers including tipper, tradesman, cage, box, gardening, camping, flattop, stock, plant, motorbike or car carriers as well as custom built trailers. Let one of our agents help you find one of our quality trailers in Melbourne at a reasonable price.
Click to find out more about our trailers at Victorian Trailers
Strong Commitment to Great Quality
Our trailers are manufactured according to the highest standards of quality. If you are looking for a well built trailer at a price you can afford then look no further then Victorian Trailers. Can't find what you are looking for in our inventory then let us custom build one for you. We offer a wide range of options when it comes to the style of our custom built trailers. We can build a tradesman trailer that is perfectly suited to your needs whether you are in need of a mobile kitchen or a tool trailer for a construction related business. You'll also have several options when it comes to material, colour, towing options, brakes and tyres.
You'll have several choices when it comes to our standard trailers. We offer standard paint colours, galvanised steel trailers and specialty paint colours for an additional fee. We manufacture off road trailers and trailers that are light enough to be pulled by a motorcycle. Victorian Trailers has the best selection of trailers in Melbourne and throughout Australia. We'll make sure you find the perfect match for your needs.We can even customize your trailer to make sure your trailer has all the features you've been looking for.
Shop with Certainty at Victorian Trailers
Victorian Trailers has the best selection and the best prices when it comes to trailers. All of our trailers are manufactured according to strict standards of quality. We manufacture all of trailers in Melbourne in accordance with the Australian Design Regulations (ADR) and Australian Safety Standards (AS). When you purchase a trailer from Victorian Trailers you can rest easy with the knowledge that you've purchased a safe and well built trailer from a name you can trust. Let one of our agents help you search though our amazing selection of trailers in Melbourne. Call or go online for a quote today!
Want to learn more about Victorian Trailers?