33 Trawalla Ave
Thomastown VIC 3074
8:00 AM - 4:30 PM (Mon - Fri)
8:00 AM -12:00 PM on Sat
Find a Box Trailer for Sale at Victorian Trailers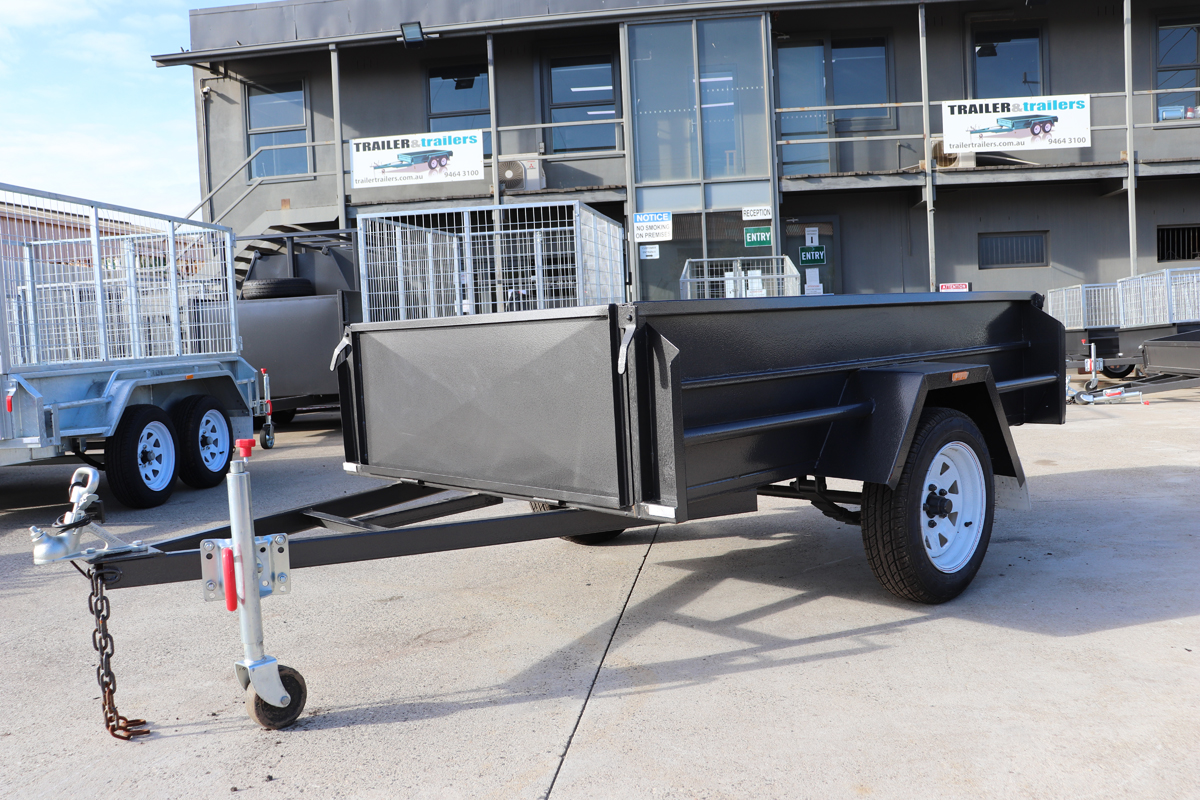 Have you been searching for a box trailer for sale? Victorian Trailers manufactures quality affordable box trailers with several customizable options. We have over 30+ years of experience manufacturing trailers in a wide variety of styles. If you are looking for a well-built box trailer that can be easily customized you've come to the right place. Box trailers are the perfect option if you are looking for a durable trailer that can be used to haul heavy equipment and other items. We also sell several other models including car trailers, tradesman trailers, cage trailers, motorbike carriers, gardening trailers, plant trailers, tipper trailers, camping/off-road trailers, flat top trailers and stock crates. Find A Quality Box Trailer For Sale
Buying the first box trailer for sale you find may not be the best idea. You may end up with a poorly built trailer that only lasts a short while. At Victorian Trailers we build quality trailers in Melbourne that are rust resistant and durable. You can choose between tandem or single axle trailers depending on your needs.A single axle is ideal if you only plan on using your trailer occasionally. If you need your trailer for everyday use and long distance trips a double-axle or tandem box trailer will be a better option. Double-axle trailers are easier to manoeuvre and better suited for larger loads. If you are unsure of what type of trailer you need just give one of our sales associates a call and we'll make sure you find the perfect trailer.Click To Find a Suitable Box Trailer
Many Options to Choose From!
We have several options when it comes to brakes, lighting, suspension and tyres. We even carry LED lights and off road tyres. You can customize your trailer by adding a winch, jockey wheel or anchor. Our trailers come in several colours and can also be ordered in galvanised steel. Check out our website or give us a call to find out more about the standard and specialty paint colours we have available. At Victorian Trailers we'll make sure you find the perfect box trailer for sale or any other type of trailer you may need.
Victorian Trailers offers durable trailers at affordable prices. All of our trailers are manufactured according to Australian Design Regulations (ADR) and Australian Safety Standards (AS). Our trailers are available throughout Australia at several authorized dealers. If you can't make it to our showroom in Melbourne just give us a call and we'll let you know where the nearest authorized dealer is located. Find a box trailer for sale and a wide variety of other trailers at Victorian Trailers. Call or go online for a quote today!
Want to learn more about Victorian Trailers?